RPI's Institute Archives and Special Collections department has a lot of cool things that you might not expect to find among our rare books, manuscripts, and Institute records.  We also have a variety of artifacts, some of which are well over a century old.  Our most recent acquisition in this category is a sterling silver spoon dating from the 1890s.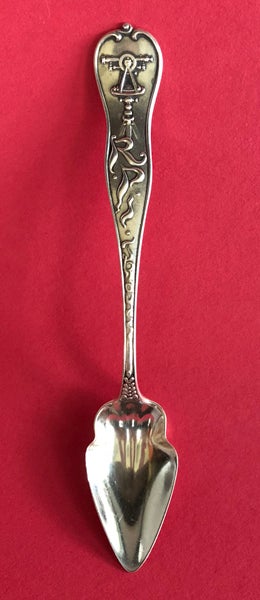 This item came to us via ebay, and I'm particularly fond of its design.  I happen to love sterling, but this spoon is special more for what it represents than the material it's made of.  The top of the handle depicts a transit level, the same item for which our (now defunct) yearbook was named.  Transits long represented Rensselaer due to the school's strong association with civil engineering.
Below the transit, "RPI" and Troy" appear in a funky, flowing script, with decorative elements along the border.  The back of the handle provides useful information about the spoon's origins.  It's marked "STERLING" – no surprise.  "PAT-D88" indicates it was patented, although it isn't clear what the 88 signifies.  It's probably not the patent date.  The souvenir spoon craze in the U.S. didn't begin until 1889 after a spoon with the likeness of George Washington was first produced. (There's an excellent article about souvenir silver spoon collecting by PBS's History Detectives which is readily available online.)
"F. W. Sim & Co." also appears on the back of the handle.  This was a jeweler operating at 246 River Street, Troy, which I also discovered in a web search.  Even better, I found a series of Sim & Co. ads in RPI's student newspaper, The Rensselaer Polytechnic.  The first ad appeared on April 4, 1890 and promoted the usual array of jewelry store products.  The following year a cryptic question was posted under the heading Polyisms:  "Have you sent her an R.P.I. spoon?" (March 21, 1891, p.151).  A few pages later, a quote from the Troy Times clarifies things: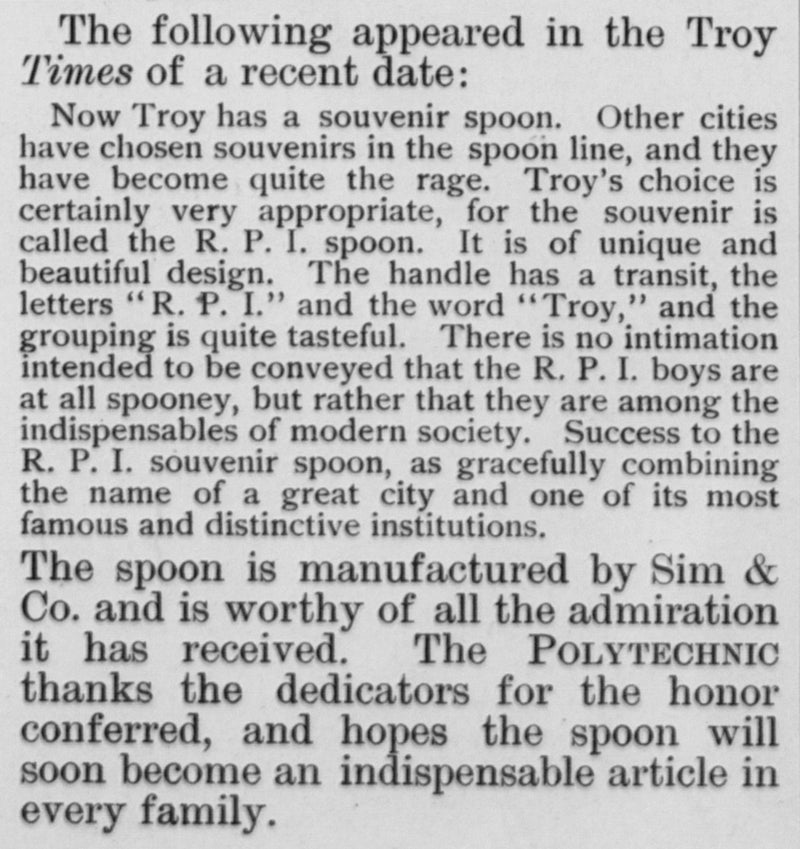 It isn't clear if this spoon was ever a big hit, but the Poly carried ads for F. W. Sim's souvenir spoons throughout the 1892-93 school year.  By the fall of 1893 the company returned to more generic jewelry advertisements, perhaps marking the demise of the RPI/Troy silver spoon.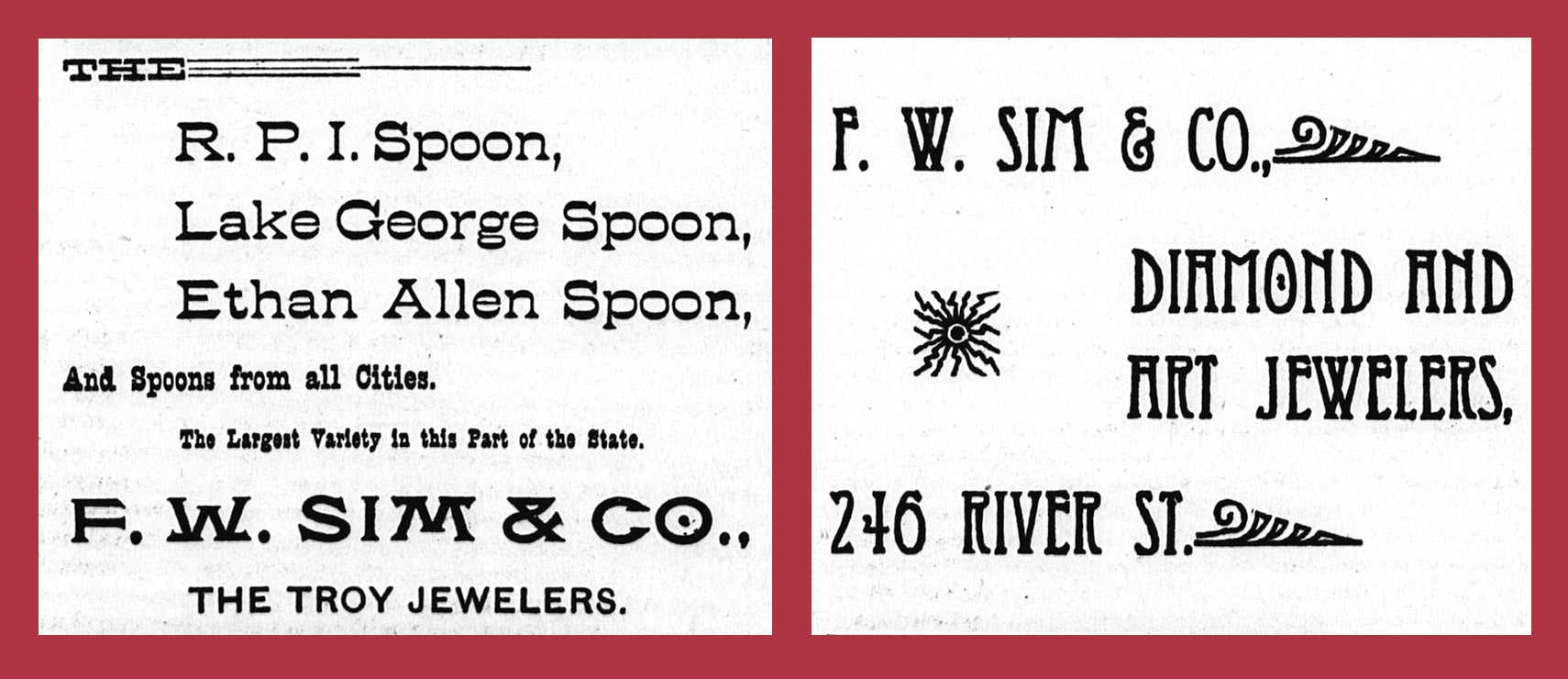 A Challenge…
While I was able to find out a lot about this antique spoon, one question has me stumped.  Why does the bowl have an indentation on each side?  Is this some unique piece of Victorian silverware?  Or are the indents just another flourish indicating that the spoon is a decorative object rather than an eating utensil?  If you know the answer (or would care to venture a guess) I'd love to hear from you!