The '87 Gymnasium opened its doors in 1912 and thus began an new era in athletics and physical education at Rensselaer (I'll write more about this in a future blog post).  The new gym required a new custodian to take care of it and so Emil H. Page was hired to do the job.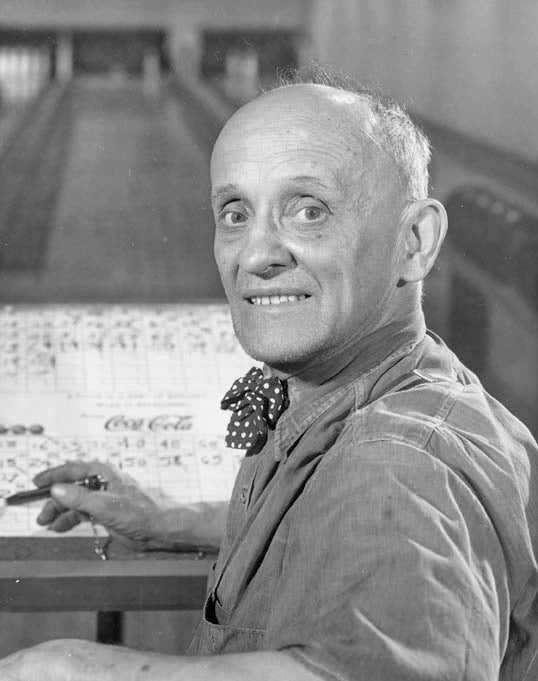 Emil Page, or "Pagie" as he was affectionately known, was not just any custodian.  He didn't just mop the floors, clean the toilets, empty the garbage and change the light bulbs.  No, he did much more than that.  He often worked a 12 hour day that included storage and distribution of athletic gear, answering the phones to give out game scores, administering first aid (he was the first unofficial athletic trainer), offering advice and encouragement to players, and providing players and spectators with anything they needed from "a safety pin on up."  He was known as the "short man with a huge smile."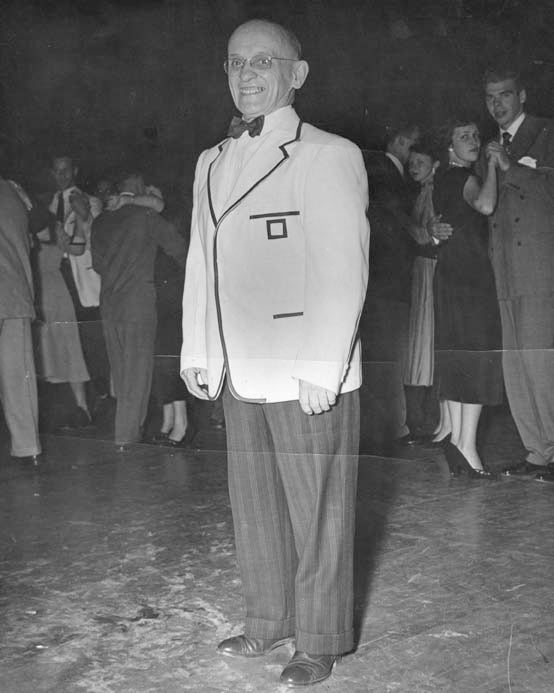 Pagie could remember the names of countless students and recount the accomplishments of successful athletes over several decades.  Alumni would flock to see him during reunions on campus.  The Class of 1916 made him an honorary member -- they came in 1912, too.  Phalanx inducted him as an honorary member (only the third person to receive this distinction) in 1951.  During the tap ceremony, Pagie was described as being "as much a part of athletic life at RPI as the 87 Gym itself."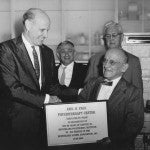 When an addition was made to the Gym in 1937, a two-story janitor's apartment was included in the plans.  This was apparently Pagie's base of operations, but he had a wife and five children at home in East Greenbush.  Two of Pagie's children graduated from RPI.  Alfred was in the Class of 1929 and Harold in the Class of 1933.
Pagie retired in January 1959 after 46 years of service at RPI.  He was 77 years old.  Now that's dedication!  In 1960, a physiotherapy room in the '87 Gym was dedicated in his honor and named the Emil H. Page Physiotherapy Center.  Pagie died just a few months later.