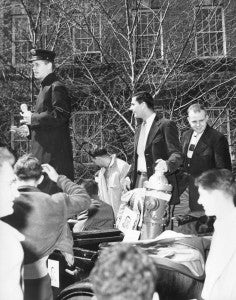 We are pressing on with the Mystery Image series. Here we present another unusual scene, but details abound in this image: an antique car, a fire hydrant, a toy baby, a toy rocket(?) and a man wearing a police cap standing on what we presume to be the hood of that car.
Will someone please tell us what is going on here??
I do have one clue for us all, the image is dated 1949-1950.
Send along your comments - we love hearing from you!