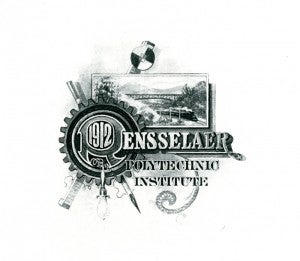 Rensselaer's 86th annual commencement exercises were held in the Troy Music Hall on Wednesday June 12, 1912. Institute President Palmer C. Ricketts presented diplomas to 118 graduating seniors. The Class of 1912 was the largest class to date to graduate from the Institute. Ninety six of the degrees awarded were in Civil Engineering, thirteen in Electrical Engineering, and nine in Mechanical Engineering.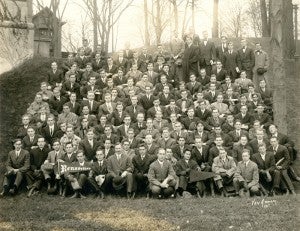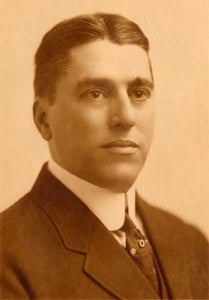 The commencement address was delivered by Henry W. Hodge, Class of 1885. Hodge (1865-1919) was one of the foremost civil engineers of the era. His works included bridges spanning the Mississippi, Ohio, and Monongahela rivers as well as some of the largest buildings constructed to date in New York City, including the Singer, Woolworth, and Cunard buildings. He was a consulting engineer to the City of New York and trustee of Rensselaer and New York University. The title of Hodge's address  was "Qualities of Successful Engineers."
At noon on the day preceding the commencement exercises, members of the Class of 1887 made the formal presentation of the New Gymnasium ('87 Gymnasium) to the Board of Trustees. The presentation was followed by a lunch on campus, a baseball match between teams representing the student body and graduates, and class reunions and dinners. To finish out the day's festivities at 9:00pm the Commencement Hop was held in the Pittsburgh Building.