The Rensselaer Pup has some wonderful examples of graphic design and student art from the first half of the 20th century.  As a student-generated humor magazine it possesses some questionable content as well as beautiful covers.  Often the images from the covers play toward other popular magazines or comics of the time.  A few covers sport photographs, but the majority showcase student drawing and design.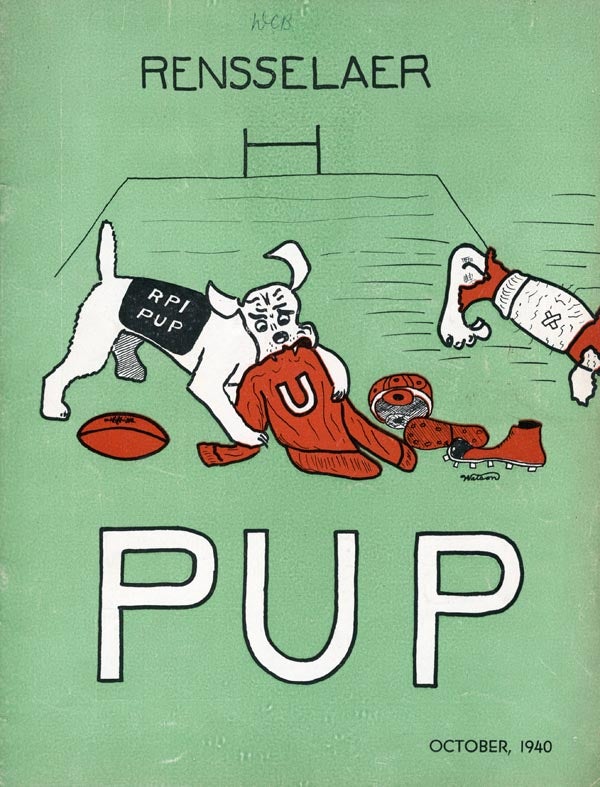 As an intern in the RPI Institute Archives and Special Collections, I proposed creating an image database of the Pup covers and making it searchable to allow RPI alumni and the campus community to enjoy these unique images.  In one of my information technology courses at the University at Albany, I had the opportunity to learn how to create such a database and make it dynamically accessible via the Web.
Visitors to the online exhibit can search the covers by month, year or subtitle, but I have also added additional information so that visitors can look for blue covers or for particular features of a cover, such as "dog" or "woman."  I highly recommend trying out a few searches to find some of the more amusing search terms I used to describe the unusual covers.  It is actually possible to find results for terms like "dagger" or "skull" among the more typical terms.
I hope that visitors to the site will enjoy this opportunity to view the Pup covers as much as I enjoyed making it possible.
AmbertheIntern (Amber D'Ambrosio)