On October 8, 1952, ten thousand people gathered to hear Dwight D. Eisenhower, Republican candidate for president, give a campaign speech that blamed the Truman administration for leading the nation into a "policy of inflation."  Two days later, 8,500 people gathered in the same place to hear the Democratic candidate for president, Adlai Stevenson.  Stevenson attacked General Eisenhower for taking "unto himself men so objectionable he cannot bring himself to mention their names."  There were no presidential debates in 1952 so hearing both candidates within days of each other was as good as it got.  Where did this all take place?  In the Houston Field House at RPI.  Yes, you read that correctly.  This was the one and only time that both major presidential candidates held election rallies at Rensselaer.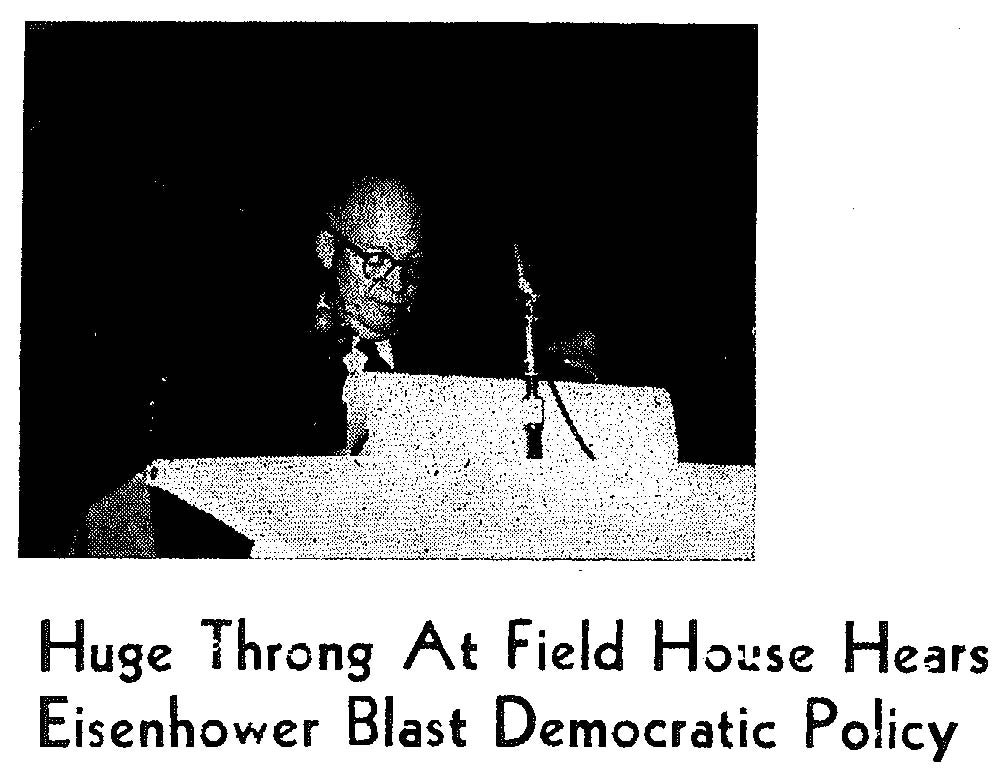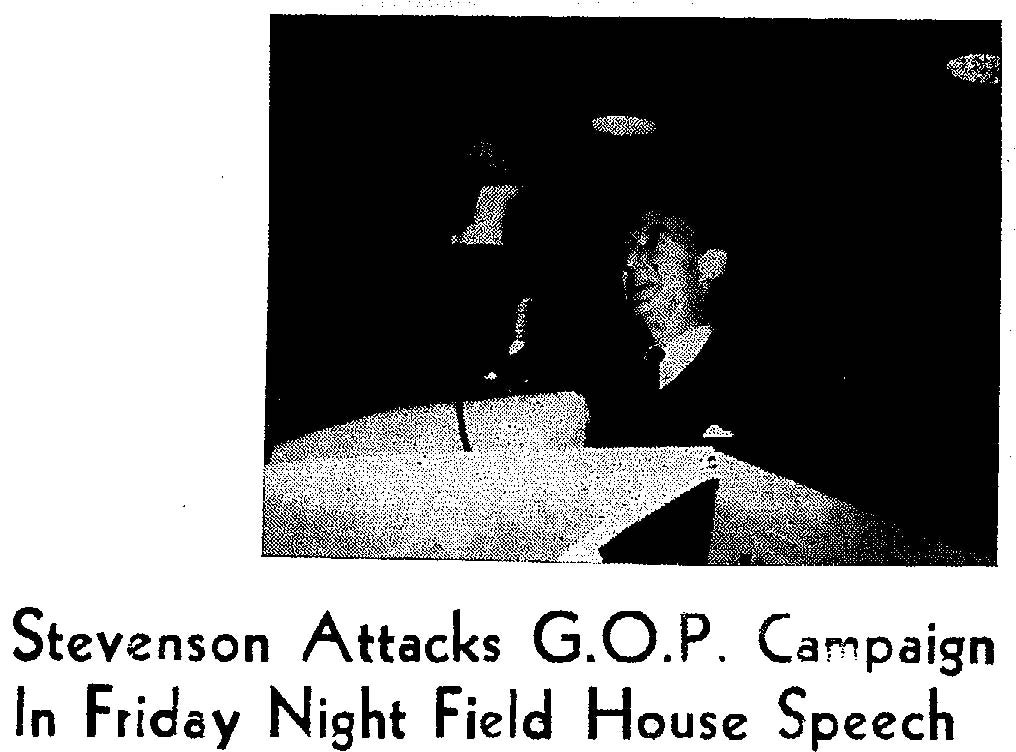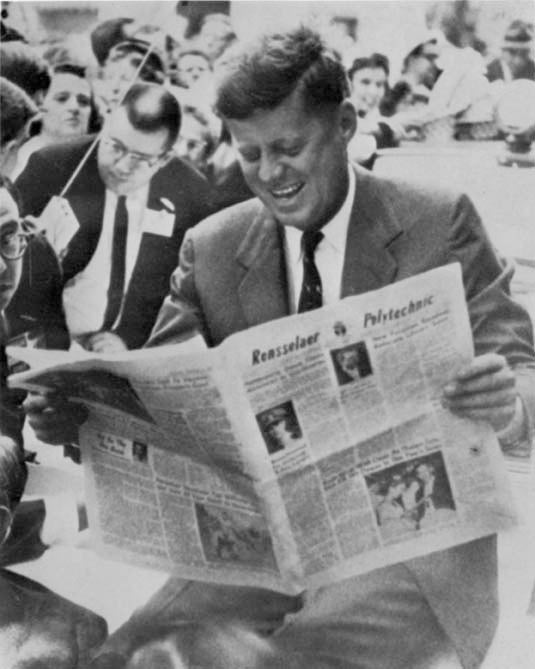 Richard Nixon and John Kennedy made campaign stops in Troy in 1960 and though they both posed with copies of The Polytechnic, they did not make it up to campus.  In 1972, students were bused to Albany to hear George McGovern, the Democratic nominee, make a campaign speech at the Capitol.
It doesn't look like Barack Obama or John McCain will make campaign visits to upstate New York -- polls say the state is decidedly blue.  Too bad.  Just think what it would have been like to have the third presidential debate as an EMPAC opening event!  How did Hofstra get dibbs on that?