The Isadore M. Fixman Historical Collections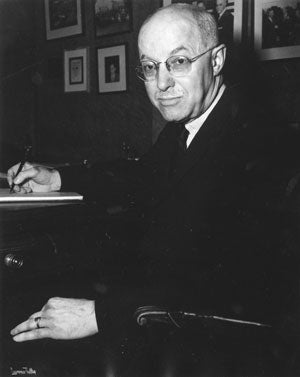 We give sincere thanks to Isadore M. Fixman, of the Class of '27. Fixman was a Trustee of Rensselaer Polytechnic Institute until his tragic death in September 1969, and had a deep sense of Rensselaer's historic position as a focal point for the rise of science and technology in the United States. Thus, he honored and revered the founder of the university, Stephen Van Rensselaer. He diligently collected Van Rensselaer archives and artifacts in the conviction that the future would recognize the truly far sighted vision involved in the founding of this university.
In recognition of Isadore Fixman's own vision and his tireless service to Rensselaer, the university has designated its accumulated historic manuscripts and documents – including the Van Rensselaer Collection developed by Mr. Fixman and donated to the university by his widow, Mrs. Fannabell Fixman – the Fixman Historical Collections.