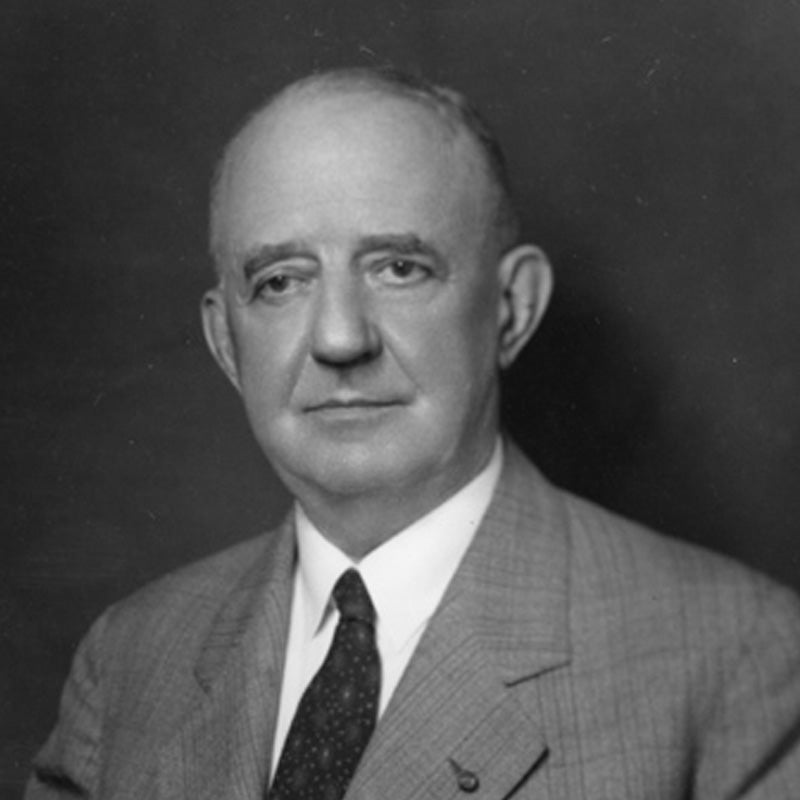 William Otis Hotchkiss was born in Eau Claire, WI, on September 17, 1878, the son of Lyman Palmer and Almeda (Smith) Hotchkiss. He graduated from the University of Wisconsin with degrees in Geology (1903) and Civil Engineering (1908), and also earned his Ph.D. there in 1916.
Hotchkiss was Wisconsin State Geologist from 1909 to 1925 and the director and chairman of the State Highway Commission from 1919 to 1925. In 1925, Hotchkiss became president of the Houghton School of Mines (now the Michigan College of Mining and Technology). He held this position until 1935, when he was appointed to the presidency of Rensselaer. In 1943, Hotchkiss was retired as president by the Board of Trustees.
Hotchkiss married Edith Rachel Balsley on September 20, 1904 and they had three children.
He died June 20, 1954.