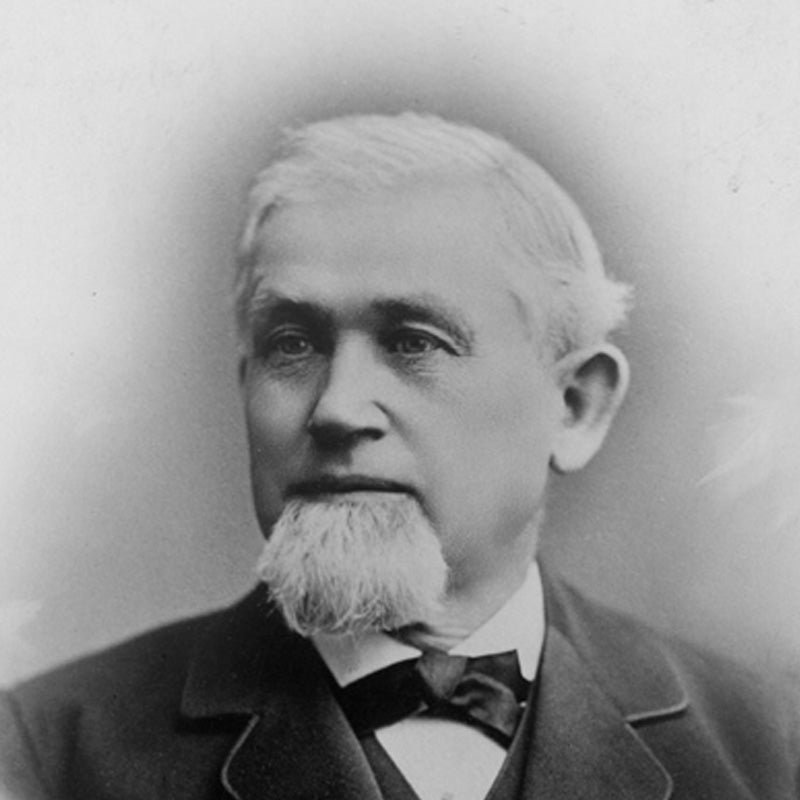 William Gurley was born in Troy, N.Y., on March 16, 1821.  After graduating from Rensselaer in 1839, Gurley worked for several years as a surveyor, and then turned to the manufacture of surveying instruments, which at the time were called "mathematical instruments." In 1845, he founded the W. & L.E. Gurley Company with his brother Lewis Ephraim.
William Gurley was as active in Troy's community affairs as he was in its industry, and was elected president of the Young Men's Association in 1851. Gurley was also a trustee of the Troy Female Seminary and served as president of the board of trustees of the reorganized Emma Willard School. In addition, he served as alderman in his native ward from 1860 to 1864, and was fire commissioner in 1861. Troy's representative to the State Legislature in 1867, Gurley served on a number of committees and was also president of the National Exchange Bank in 1877.
Gurley was appointed a trustee of RPI in 1855, and served as secretary from 1871 to 1872, vice president from 1872 to 1887 and acting president from 1886 to 1887.
William Gurley died in 1887 in Troy, N.Y.
Excerpt from Nason, Henry B., ed. Biographical Record of the Officers and Graduates of the Rensselaer Polytechnic Institute, 1824-1886. Troy, NY: William H. Young, 1887, pp. 48-49.