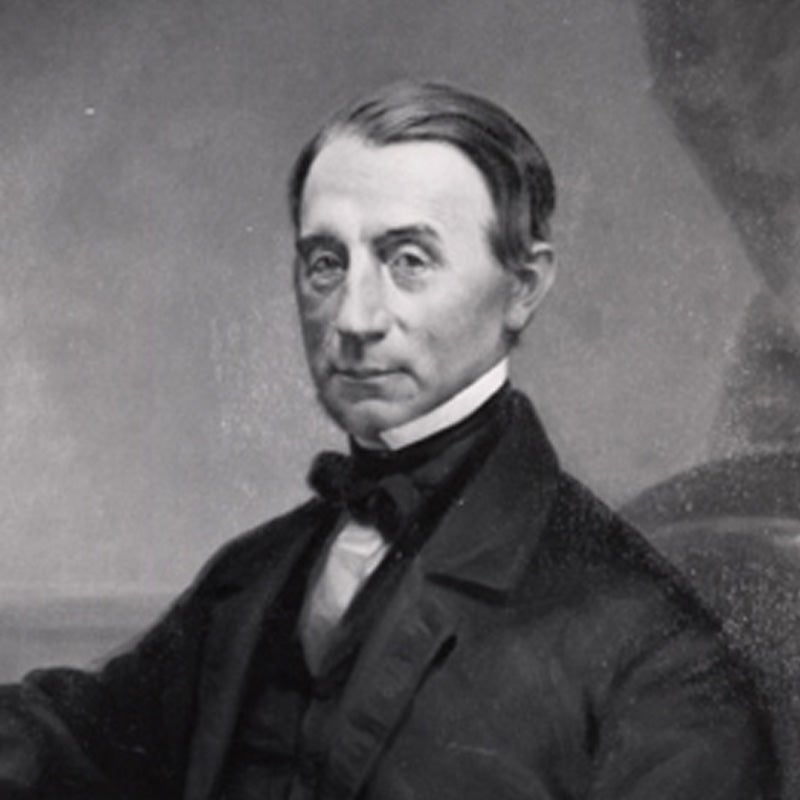 Thomas C. Brinsmade was born on June 16, 1802 in New Hartford, Conn. He studied medicine at Yale and was licensed to practice by the Connecticut State Medical Society in 1823. In 1828 he married Elizabeth Walsh of Lansingburgh, N.Y., and in 1839 he received an honorary degree in medicine from Yale.
Brinsmade was a physician in Troy, N.Y., and a member of the Rensselaer Board of Trustees for twenty four years, having been elected on on March 4, 1844. In 1865, Brinsmade was elected vice president of Rensselaer, and on May 7, 1868, he was elected president. On June 22 of that same year, Brinsmade had a heart attack and died while making an appeal for funds at a public meeting.
Excerpt from Nason, Henry B., ed. Biographical Record of the Officers and Graduates of the Rensselaer Polytechnic Institute, 1824-1886. Troy, NY: William H. Young, 1887, pp. 37-40.