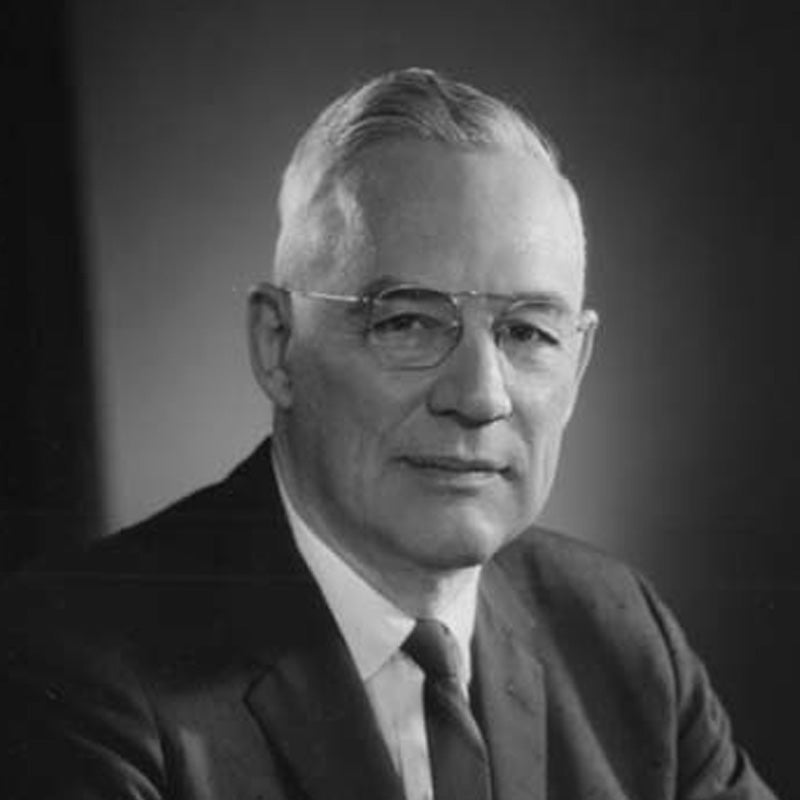 Richard G. Folsom was born on February 3, 1907 in Los Angeles, CA. After receiving his bachelor's, master's, and doctoral degrees from California Institute of Technology, Folsom joined he University of California at Berkeley, where he taught mechanical engineering for 20 years. From 1953 to 1958, he was director of the University of Michigan's Engineering Research Institute and professor of mechanical engineering.
A leading scholar in theory and practice of fluid dynamics, Folsom was involved in such diverse research projects as food preservation by atomic energy, landing of supersonic aircraft, the construction of bomb-resistant buildings, and the machining of tough metals. He served as director on numerous industrial boards and was a member of the National Academy of Engineering, the American Society of Mechanical Engineers, the American Institute of Aeronautics and Astronautics, the American Institute of Chemical Engineers, and the American Society for Engineering Education. During his association with ASME, Folsom was an honorary director, president, Wright Lecturer, and Centennial Medallion Award recipient. He received a Navy Distinguished Service Award for engineering contributions and the Lamme Award from the American Society for Engineering Education.
Folsom served as Rensselaer's president from 1958 to 1971, and he was also the first president of the Hartford Graduate Center in Connecticut. Under Folsom's leadership, Rensselaer built the Materials Research Center, the Jonsson-Rowland Science Center, Cogswell Laboratory, the Darrin Communications Center, the Rensselaer Union, and the Freshman dormitory complex. Folsom raised Rensselaer's academic standards, expanded the school's outreach to elementary and secondary schools, strengthened the university's fund raising efforts, and enlarged the student population.
The Richard Gilman Folsom Library at Rensselaer, completed in 1976, was dedicated in his honor.
Folsom died on March 11, 1996.