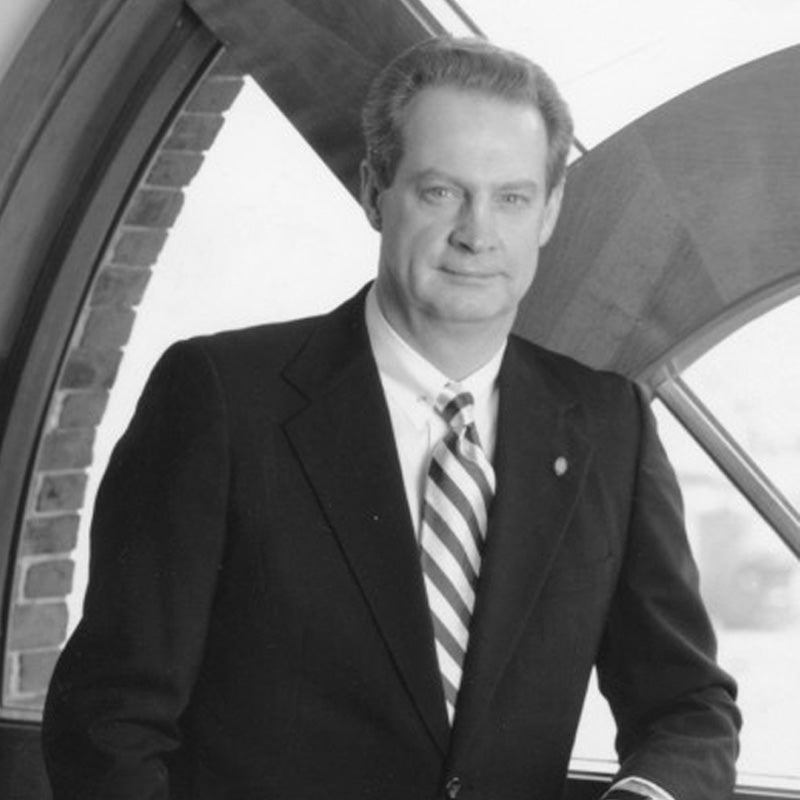 R. Byron Pipes was president of Rensselaer from 1993 to 1998. Born August 14, 1941, in Shreveport, Louisiana, Pipes earned a bachelor's degree from Louisiana Polytechnic Institute in 1964, a master's degree from Princeton University in 1969, and a doctorate from the University of Texas in 1972.
Pipes began his career as a senior structures engineer at General Dynamics and served on the faculty of Drexel University. He joined the faculty of the University of Delaware in 1974 as associate professor of mechanical engineering, became full professor in 1980, and Robert L. Spencer Professor of Engineering in 1985, the same year he was named Dean of the College of Engineering. He co-founded and directed Delaware's Center for Composite Materials, which was named one of the first six National Engineering Research Centers by the National Science Foundation in 1985.
Prior to becoming president of Rensselaer, Pipes served as provost and academic vice president of the University of Delaware, the university's chief academic officer and second-ranking administrator. In this role, he introduced measures that enhanced efficiency while maintaining academic vigor. During this period, investments were made in faculty salaries, new undergraduate scholarships, and renewal of the campus physical plant.
As president, Pipes led the revitalization of Rensselaer's historic campus, and he encouraged the celebration of the Institute's rich history as the nation's oldest engineering school. He launched a faculty-led restructuring of the university to create an enhanced learning environment for undergraduates through the use of multimedia technology, new methods of teaching, a completely revised curriculum, and the development of unique, interactive, studio-based courses.
Pipes is a pioneer in revitalizing undergraduate education, a leader in creating new partnerships for university research, and an expert in the field of advanced composite materials. His career in higher-education has been marked by many honors in research and teaching, including membership in the National Academy of Engineering and the Swedish Royal Academy of Engineering Sciences. Pipes' academic awards include the Claire Fancqui Distinguished Visiting Faculty Scholar Award from the Catholic University of Louvain, Belgium; Gustus L. Larson Memorial Award from the American Society of Mechanical Engineering (ASME); and Fellows Awards from ASME and the Society of the Advancement of Materials and Process Engineering.