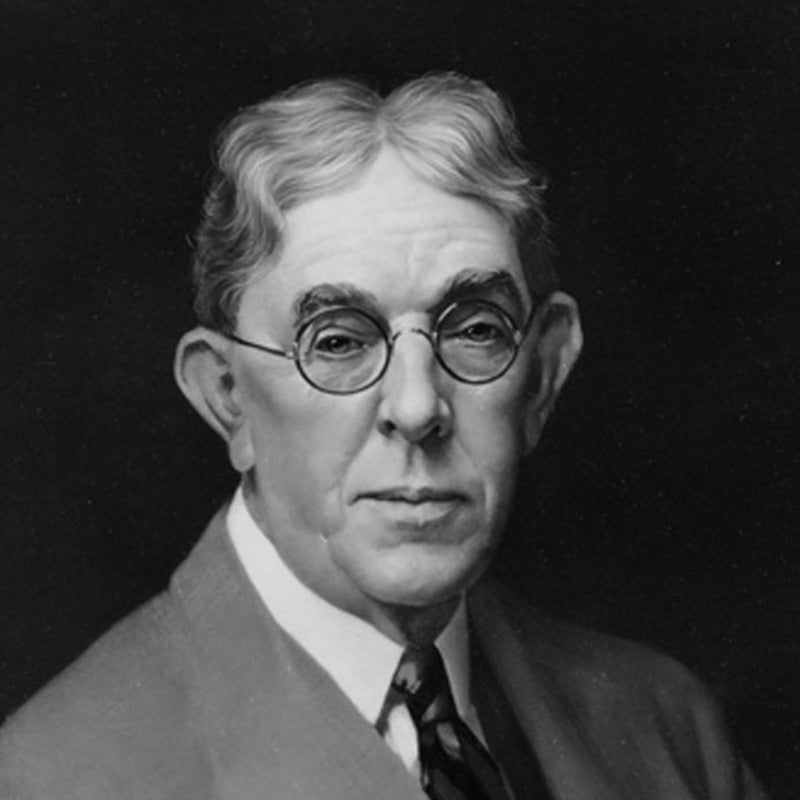 Palmer C. Ricketts was born in Elkton, MD., on January 17, 1856. He entered Rensselaer in 1871 to study civil engineering. Shortly after graduating in 1875, he was appointed as an assistant in math and astronomy.
In 1882, he was promoted to assistant professor and in 1884 he was named the William H. Hart Professor of Rational and Technical Mechanics, thereby becoming the first endowed faculty chair at Rensselaer. Ricketts was appointed Director of the Institute in 1892.  In 1901, the director position was expanded to encompass all administrative duties, and Ricketts was appointed as the first administrative president. Ricketts married Vjera Renshaw in 1902. P.C.
Ricketts died while in office on December 9, 1934, and a laboratory completed in 1935 was named the Ricketts Building in his honor.