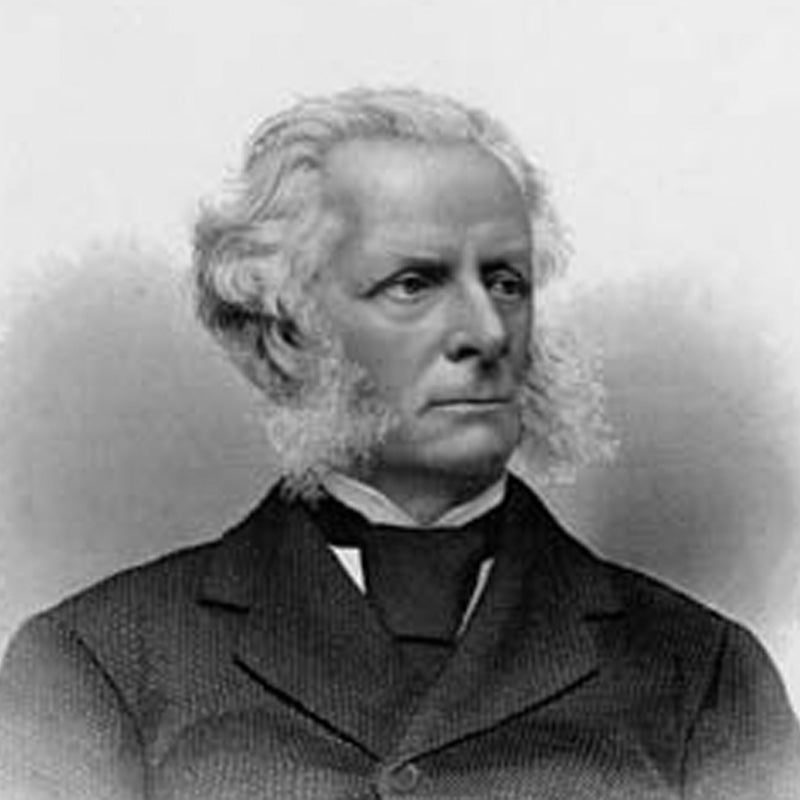 John Flack Winslow was born in 1810 in Bennington, VT.  A descendent of Governor Winslow of Plymouth Colony, Winslow was a Troy iron and steel manufacturer and one of the nation's most active industrialists during the Civil War. He joined Erastus Corning, head of an extensive hardware enterprise in Albany, and under their direction, Corning and Winslow became the largest producer of railroad and other iron in the United States.
Winslow designed and built Troy's Bessemer steel plant, the first in America. Seeing merit in the design of ironclad war vessels, Winslow appeared in 1861 before President Lincoln and the naval board and secured a contract for the construction of the Monitor, which proved the effectiveness of ironclad ships in its Civil War engagement with the Merrimac.
Winslow was a progressive trustee of Rensselaer who enabled the Institute to emerge from the great Troy fire of 1862 and the Civil War in better physical condition than ever before. In 1865, he was the first businessman elected president (chair of the Board of Trustees) of Rensselaer, after a succession of ministers. The Winslow Chemical Laboratory was named in honor of Winslow due to his donation of half the construction cost and his enterprise on behalf of the Institute.
Winslow died in Poughkeepsie, N.Y., in 1892.
Excerpt from Nason, Henry B., ed. Biographical Record of the Officers and Graduates of the Rensselaer Polytechnic Institute, 1824-1886. Troy, NY: William H. Young, 1887, pp. 34-37.