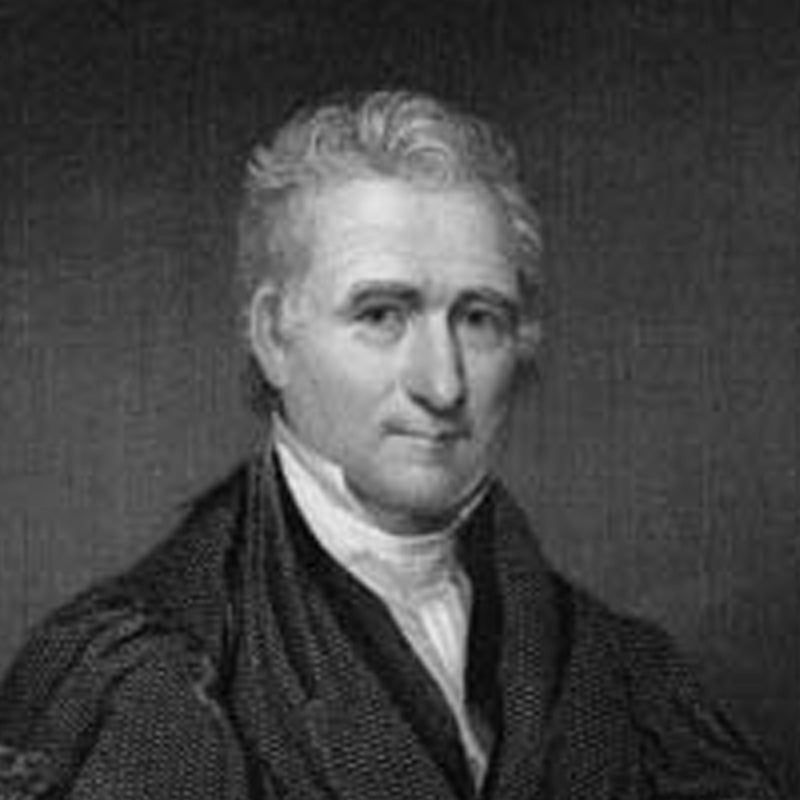 Eliphalet Nott was born on June 25, 1773 and became a famed Presbyterian minister, inventor, and educational pioneer. The third president of Rensselaer, Nott at the same time served as president of Union College in Schenectady, New York. Nott was to a great extent self-educated, having never received college training. He studied divinity and at the age of twenty-one was sent out as a domestic missionary to central New York state to offer evangelical views.
In 1796, Nott married Sarah Maria Benedict of Plainfield, and soon after, while passing through Cherry Valley, he was asked to take charge of the Presbyterian Church. He accepted the offer to be pastor in addition to becoming a teacher in the Cherry Valley Academy. In 1798 he was invited to preach at the Presbyterian Church in Albany, N.Y. where he remained until 1804 when he became president of Union College. He served as Union's president for 62 years.
Nott's wife Sarah died in 1804, and in 1807 he married Gertrude Peebles Tibbits of Troy. In 1829, while president of Union College, Nott was invited to be president of the Rensselaer Institute. He visited the school at least every third week and was compensated with one dollar per visit plus all graduation fees.
Rensselaer became the first civilian school to graduate civil engineers in 1835. Union began offering a degree in civil engineering after Nott's resignation from Rensselaer in 1845.
In 1841, his wife Gertrude died after a lengthy illness, and in that same year Nott married Urania E. Sheldon of Utica, N.Y.  He died in Schenectady on January 25, 1866.
Excerpt from Nason, Henry B., ed. Biographical Record of the Officers and Graduates of the Rensselaer Polytechnic Institute, 1824-1886. Troy, NY: William H. Young, 1887, pp. 29-30.