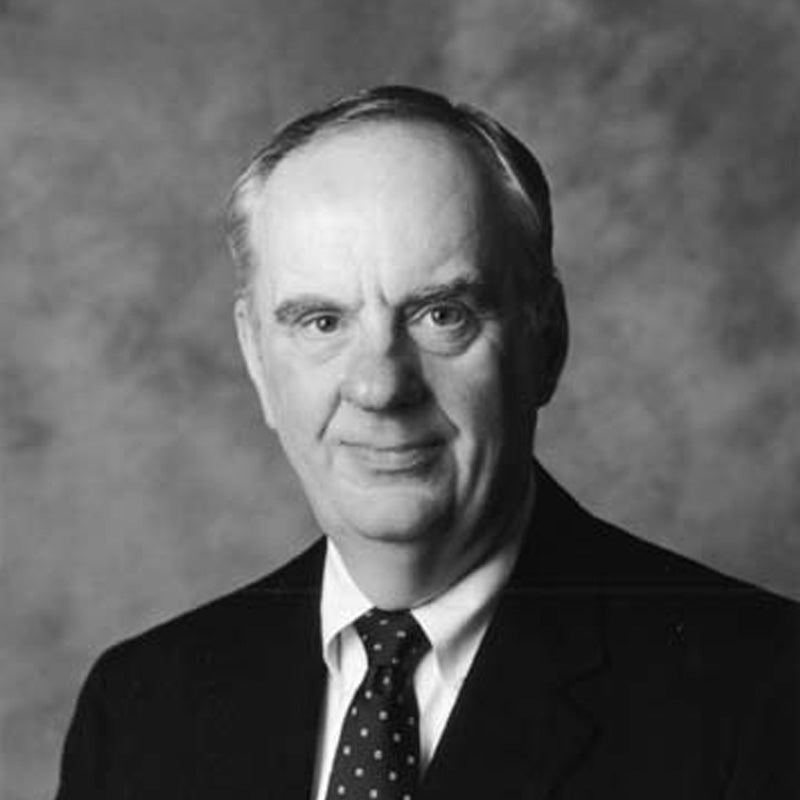 Neal Barton, Class of 1958, received his Bachelor's, Master's, and Ph.D. degrees in Metallurgical Engineering from Rensselaer. He is former President and CEO of Dorr-Oliver Incorporated, which designs and manufactures machinery for specialized processes, including liquid-solid separation and thermal processing for the food, environment, mineral, pulp and paper, and chemical industries.
A member of the Board of Trustees since 1991, Dr. Barton was asked to become acting President after Byron Pipes resigned.
While serving as Acting President of Rensselaer from April 1998 through July 1999, Dr. Barton guided Rensselaer through the launch of the mobile computing initiative and the B.S. in Information Technology Program. The Focus Research Center in interconnect technology was also established during his tenure, and the Lally School of Management and technology garnered a gift from Paul and Kathleen Severino '69 to establish the Severino Center for Technological Entrepreneurship. He also chaired the volunteer committee for the successful fundraising campaign, completed in 1996, to renovate the Walker Laboratory as a state-of-the-art chemical laboratory and classroom facility.
Barton's leadership in alumni activities at Rensselaer earned him the Alumni Key Award and Albert Fox Demers Medal. His alumni activities  included chairing the Southern Connecticut Leadership Gift and New Century Campaign Committees, and he has also served as Patroon Chairman and National Rensselaer Fund Chair.  A recipient of the Distinguished Service Award from the Rensselaer Alumni Association and a member of the Stephen Van Rensselaer Society of Patroons, Barton is a member of Sigma Xi, the academic honor society.