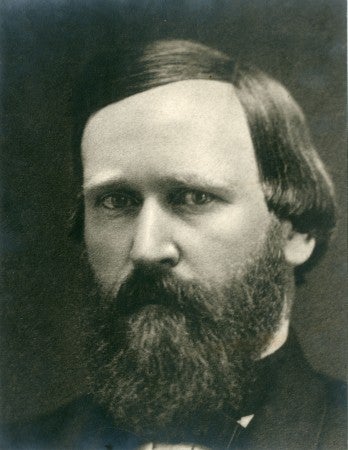 Charles Drowne, A.M., C.E., was born July 5, 1824. He graduated from Rensselaer in 1847, the same year he was appointed repeater of mathematics and physics at Rensselaer. In 1849, he was adjunct professor of theoretical and practical mathematics. In 1851, he received the appointment of professor of mathematics, astronomy and geodesy, which he held until 1855. In 1859 he was appointed senior professor, and professor of civil engineering, and in 1860 was made director and professor of theoretical and practical mechanics.
During Drowne's service as director, many important changes took place at the Institute. The Institute building, having been located in downtown Troy, was destroyed by the great fire of 1862. A new large building, Winslow located on 8th Street was erected, and then in 1866 The Main building was built. The school grew moderately during Drowne's direction. The courses of study were broadened, and examinations made more rigorous. Drowne remained director until 1875; on account of impaired health, he resigned his position, and was made emeritus professor by the unanimous vote of the trustees.
After leaving the Institute, Drowne spent a couple years traveling abroad, regaining his health, and studying. He established headquarters in Hanover, Germany. His health during this time greatly improved so he then returned to his hometown in Canaan, New York. Drowne died on August 25, 1888.