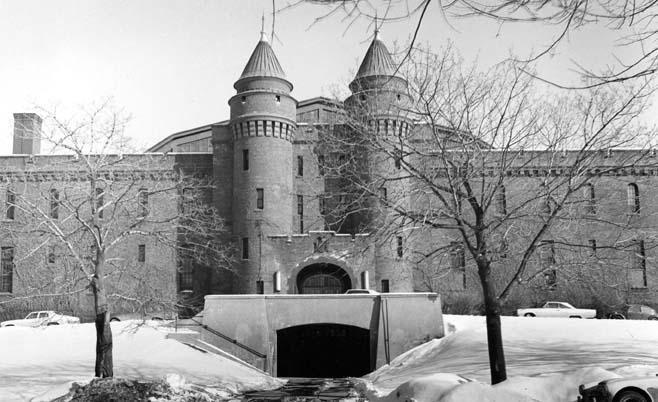 The Alumni Sports and Recreation Center was built as the Troy Armory in 1920. The Armory was used as a headquarters for the New York Guard and National Guard for many years.
Rensselaer first proposed a purchase of the Armory and its adjacent land in 1944 to meet an urgent need for training space for the Naval Reserve Officer Training Corp. RPI was not able to acquire the property, but was successful in making an agreement with the Adjutant General for joint use of the Armory on a temporary rental basis. In 1951, the Field House was equipped for ROTC drills to avoid renting the Armory.
Another attempt to negotiate the purchase of the Armory property began in 1955. The property had become a key factor in the Institute's expansion plan and was viewed as a vital acquisition. The purchase negotiations depended on provision for a new Armory building and hinged on federal appropriation for new armories. RPI purchased fifty acres of land on Oakwood Ave. with it in mind as a possible site for the new Armory. With no federal appropriation forthcoming, the purchase of the 15th St. Armory was tabled in 1957.
In 1970, Rensselaer was finally able to finalize an agreement with New York State to purchase the Armory and nine acres of land between 15th St. and Burdett Ave. As part of the agreement, RPI would contribute $1.6 million and 20 acres of land in East Greenbush for a new Armory.
Image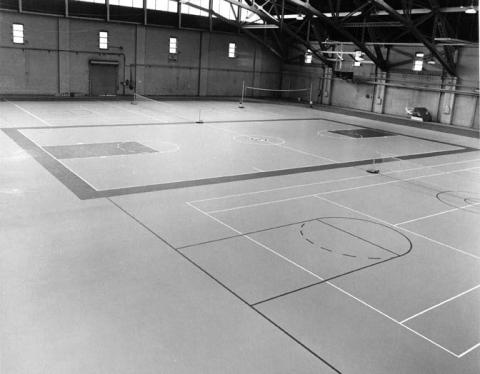 Plans were made to convert the old Armory into a sports and recreation center. The Alumni Association pledged funds to install a synthetic rubber floor in the gymnasium. The building was named the Alumni Sports and Recreation Center in 1973. An extensive renovation of the facility was made possible by a gift from Ellis Robison in 1976. A subsequent gift from the Robison's funded the addition of an eight lane pool completed in 1984. Mr. Robison had pledged part of the proceeds of a very valuable coin collection which resulted in a $650,000 donation. The gymnasium and pool were both named in his honor.