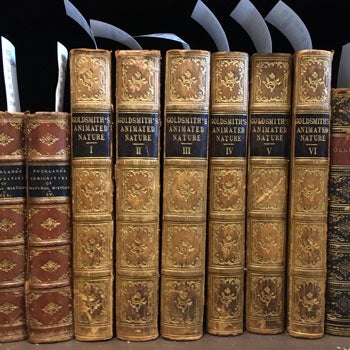 Friedman Geology Collection
The Gerald and Sue Friedman History of Geology Collection contains nearly 500 rare books and 300 manuscript items documenting the development of the science of geology. Materials in the collection range from early icons of the history of geology such as William Smith's A delineation of the strata of England and Wales—the "map that changed the world" and James Hutton's Abstract of a dissertation read in the Royal Society of Edinburgh to rare student manuals and early U.S. state geology surveys.
The materials were collected by Dr. and Mrs. Friedman during the course of Professor Friedman's over 50 year career as a geologist and educator. The collection was donated to Rensselaer in 2008 and 2009. Items from the collection, including William Smith's map, are on permanent display in Folsom Library's Fixman Research Room.